Whether you're counting down the days until you welcome a new addition, or you're running around after an energetic toddler, it's imperative to ensure you have a safe means of transporting your bundle of joy. With a vast selection of makes and models available, it can be difficult to determine which car seat is best for your child. To make life easier for you, we've put together a handy guide, which details everything from why car seats are important to what to consider when narrowing down the options.
Key points to remember when buying a car seat
Every parent wants to make the right decision when buying a car seat. If you're shopping for a new seat for your little one, here are some key questions to bear in mind:
How long can my child stay in a car seat?
Current car seat laws in the UK suggest that children should be placed in a car seat until the age of 12 or until they reach 135cm.
How long will my baby stay in the same car seat?
Car seats for babies are different to those aimed at toddlers and older children. The EU R129 regulation states that babies should be carried in a rearward facing seat until the age of 15 months. Around this age, most parents switch from a baby seat to a group 0+/1 seat or a group 1 seat. 
How should I choose a car seat?
Before you start looking at car seats, it's a good idea to have a look at your car to check for ISOFIX connectors and to weigh and measure your child. Once you have this information, you can start thinking about car seats groups and make sure you're looking at the right range for your child. Some buyers find it helpful to ask for recommendations and many find user reviews useful. You might also find that you're drawn to the look or the design of one seat more than the others on offer.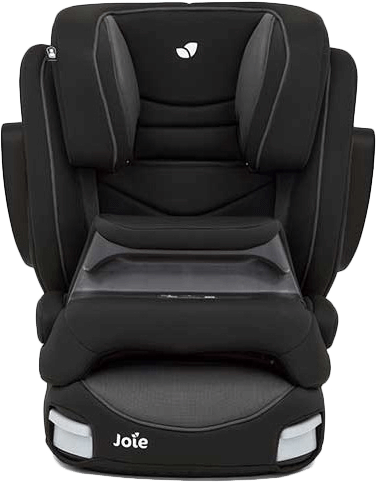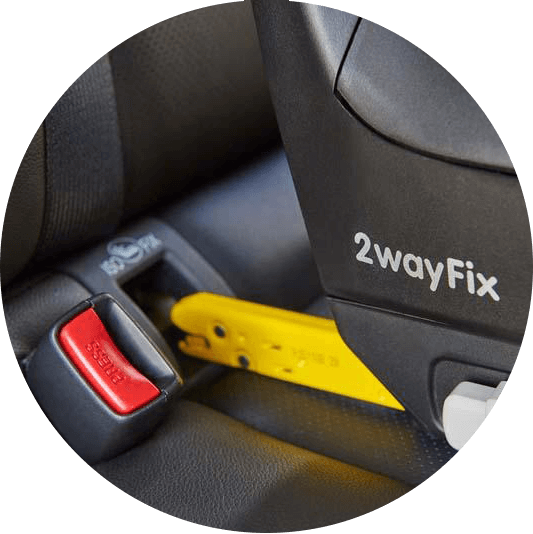 What is ISOFIX?
If you're new to the world of car seats, you might be wondering what all the jargon means. ISOFIX is a feature of modern vehicles, which is designed to make it easier for parents and carers to fix car seats into their cars.
ISOFIX connectors are usually found on the edges of the seats in the rear of the car. Some cars have slots that are very easy to spot, while others are slightly less visible.
Typically, if you buy or lease a car that has been built in the last 15 years, you should find that it has ISOFIX connectors. 
Olivers BabyCare sell a number of car seats with ISOFIX connections as well as dedicated ISOFIX bases to ensure easy and secure installation within your vehicle.
What does iSize mean?
In the UK, new regulations relating to the use of car seats came into force in 2015. i-Size is part of an EU initiative known as R129, which uses the height of the child to categorise the car seat, rather than the weight.
With i-Size car seats, you'll need a car with ISOFIX. I-Size is not the only car seat group and there are alternatives, which we'll discuss below.
Shop our range of iSize approved car seats.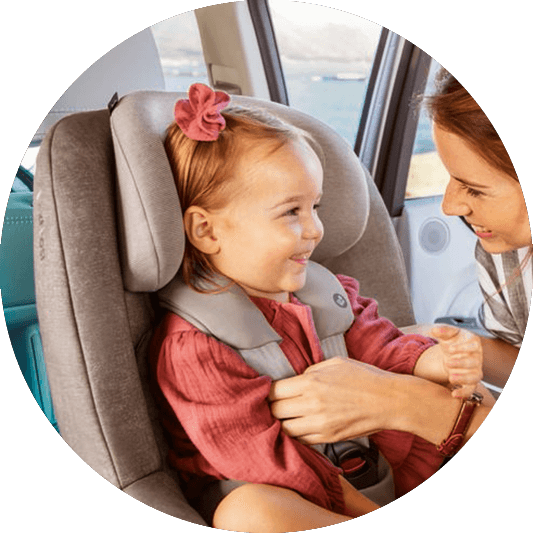 Car Seat Groups
When you're shopping for a car seat for your child, you will come across different groups of car seats. The i-Size, which we've already mentioned, is a group that focuses on the height of the child instead of their weight. This is an alternative to car seats that use weight to determine which seat is best for each child. It is now possible to buy car seats that combine groups, for example, a seat that will suit babies to 4-year-olds 0-18kg and 40-105cm.
Weight groups are classified using numbers, from group 0+ for newborns to group 3 car seats, which are boosters for older children. It's important not to choose a car seat based on the age of your child, but to focus on either their height or weight instead. Children grow at different rates, and one 2 year old might be completely different in terms of their height or weight to another.
| Car Seat Group | Child's Age | Child's Weight | Car Seat Type |
| --- | --- | --- | --- |
| Group 0 | 0 – 6 Months | 0 – 10kg | Rear-facing infant carrier |
| Group 0+ | 0 – 12/15 Months | 0 – 13kg | Rear-facing infant carrier |
| Group 0+/1 | 0 – 4 Years | 0 -18kg | Combination and rear-facing only |
| Group 1 | 9 months – 4 years | 9 – 18kg | Combination and rear facing only |
| Group 1/2 | 9 months – 6 years | 9 – 25kg | Forward-facing car seat |
| Group 1/2/3 | 9 months – 11 years | 9 – 36kg | High back booster with harness |
| Group 2/3 | 4 years – 11 years | 15 – 36kg | High back booster and booster cushions |
| Group 0+/1/2/3 | 0 – 11 years | 0 – 36kg | Rear-facing infant carrier and high back booster and booster cushions |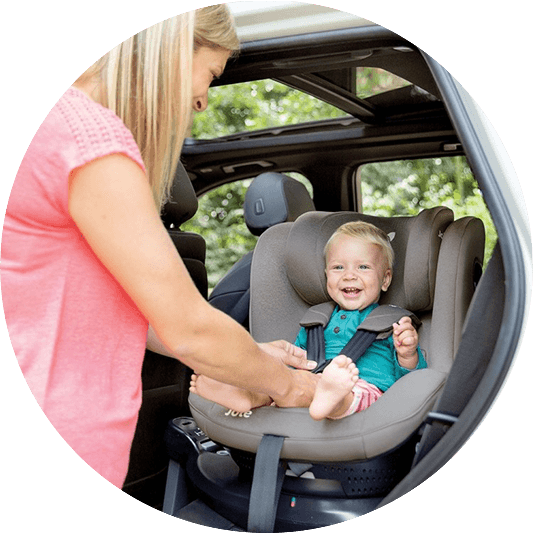 Why is it important for a child to stay rearward-facing for as long as possible?
While it's perfectly safe for toddlers and older children to face frontwards, babies should always be placed in a rear-facing position. This is important because studies show that travelling in this position is safer for small children.
Rearward-facing seats provide enhanced protection for the head, neck and spine, thus drastically lowering the risk of life-changing or even fatal injuries. 
The R129 car seat regulations stipulate that children should be carried in rearward-facing seats up to the age of 15 months. If your child still fits within the height and weight range for the seat, you can continue to use the rearward seat until they're ready to move to the next size seat. 
There's a vast range of car seats on offer available to cater for newborns right up to older children. If you need any advice, or you have questions, we're on hand to help, so don't hesitate to get in touch. We can provide more information about specific seats and offer tailored suggestions based on your needs.